Ingenious Easy Kheti (IEK)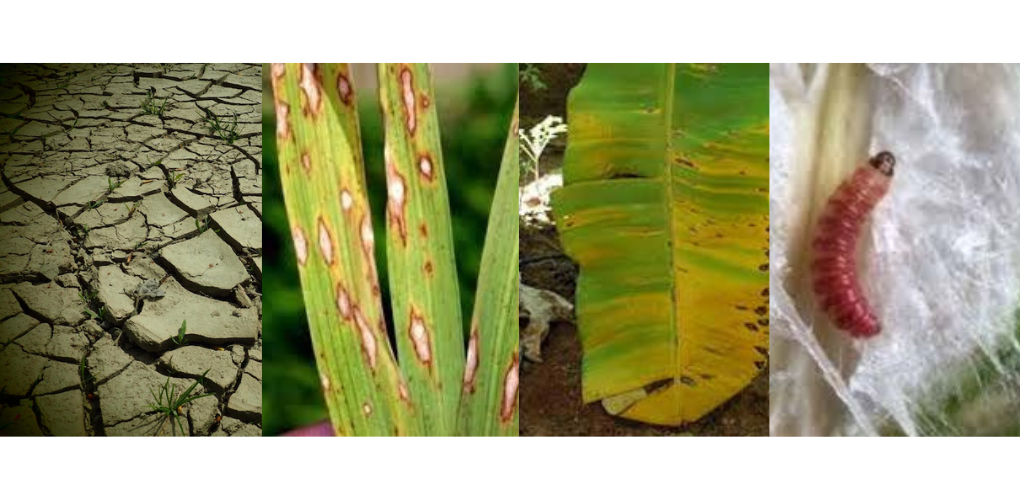 What Problem we want to Solve ?
Old practice of traditional farming
Lack of farming by scientific way
Lack of technology used in agriculture
Lack of infrastructure to test the soil
Excessive use of fertilizer
Lack of knowledge of primary pesticides given to plants after planting
Lack of Knowledge for which & how much fertilizer to give after sowing
Soil whitening due to salinity in the soil
Erosion of Soil
Deficiency of nutrients in the crop
Disease pests in crops

Poor quality of

Crop

Excess cost of fertilizer and pesticides
Low yeild of Crop
One of the studies says that 70% of Indian soil used for agriculture is already facing severe deficiency in soil health in terms of nutrients and there is only 1 lab available between 1.5 Lacs farmer for soil testing.
Solution : Ingenious Easy Kheti
Agriwyz is decreasing the headache of farmers by Ingenious Easy Kheti by providing complete guide for a crop during it's crop cycle from sowing to harvesting according to soil testing report, as per crop, latest research by Gov. approved institute, as per weather analysis and making the farming Easy.
What is Included in Ingenious Easy Kheti ?
Soil Testing according to Crop Cycle
According to Soil Testing Report Agriwyz provide Ingenious Easy Kheti Report for better crop management
Provides information about Fertilizer doses as per nutrient requirement and management according to soil testing report
A complete guide from sowing to harvesting during crop cycle
Accurate guidance on crop disease pests
Guide farmers about irrigation according to soil moisture
A farm visit by an agronomist from Agriwyz according to the crop cycle
Scheduling of Activities by Agriwyz Application
Suggestions by Call, by Agriwyz Mobile Application, by Video Call
Agriwyz provides complete guide for farmers according to latest research by ICAR, NAU, JAU, AAU etc.
Procedure : Ingenious Easy Kheti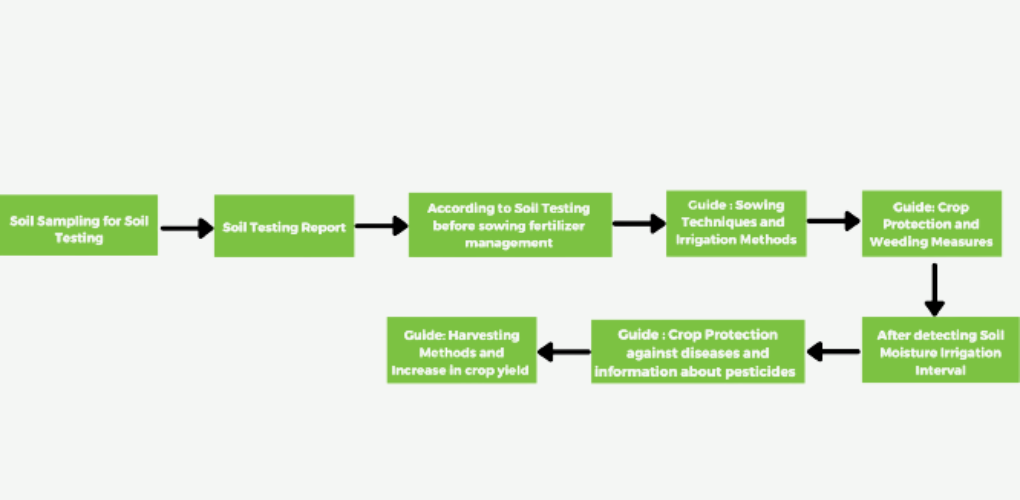 Reduce the erosion of soil caused by excess use of fertilizer
Train farmers to do farming scientific way
Increase the yield of crop
Reduce the cost of fertilizer
Reduce labour cost
Increase the life of the soil
Reduce the excess use of pesticides
Based on the prediction of weather farmer get inputs for what to do and what not to, which eventually decrease the loss due to diseases and pest